A propos de la séance
I first take the time to study the characteristics of your face (type, skin colour, shape...).
I then draw with a pencil, the tailor-made line of your eyebrows, eyelashes, or lip contour..., in order to pigment them in shading, hair-to-hair or microblading.
Don't hesitate to bring your make-up pencils and lipstick which give a good indication of your colours. We will look together for the shape that suits you best, and work on the arch, thickness, length of the eyebrows. You tell me your tastes and your desires on the shades, and I elaborate a mixture of pigments to obtain a personalized color according to your skin, your hair and your expectations.
After your agreement, I begin the work, having taken care that you have noticed all the rules of hygiene that I use in total transparency. The session lasts approximately 1h30.
It is essential, at least one week before the session, not to have been exposed to the sun or UV rays and not to have carried out any facial treatments (peeling, scrubbing, etc.).
I recommend taking a homeopathic medicine, such as Arnica, 2 days before the session and 2 days after. Avoid sports that activate the blood flow (5 days before and after the session), alcohol and narcotics too, for the same effects.
Avoid the period of menstruation which prevents the pigment from taking hold and causes bleeding. During the week following the session, I advise you to avoid: swimming pool, sauna, jacuzzi...Some medicines should be avoided (psychotropic drugs, aspirin...).
In case of particular treatments, it is always best to consult your doctor beforehand.
Immediately after the session, for fragile skins, a slight swelling or small redness may appear.
Be aware that during the first week (healing period), the pigmentation will appear darker. For this reason, a touch-up is planned (included in the price of the service) approximately one month later, to readjust the colors.
---
Questions générales
1
HOW LONG DOES THE PERMANENT MAKEUP LAST?
4 years minimum for eyeliner, that's what holds the best. For eyebrows, it takes 2 to 5 years.
There is no precise rule because it depends on a number of factors: skin type, lifestyle, the composition of the pigment used, the colour chosen (the darker it is, the longer it lasts), age, and of course, the practitioner's experience and technique.
In the course of time, it is the colour that changes and lightens. This is the reason why it is necessary to do interviews. Every year in the first years, more spaced afterwards.
2
WHAT PIGMENTS DO YOU USE?
The pigments I use are natural products (based on plants and minerals), or Vegan, dermatologically tested, safe without preservatives or allergens and meeting the European standards in force.

As the pigments' colours are miscible with each other, it allows you to create an infinite palette of colours for a highly customisable result.
Hygiene conditions are strictly legislated by a strict protocol defined by Decree No. 2008-149 of 19 February 2008.
I practice permanent make-up in a room exclusively dedicated to this practice, daily cleaned with products that comply with NF EN 1040 and NF EN 1275 standards.
Gloves are of course mandatory. The equipment used is sterile, the products and instruments for single use are unpacked in front of you, the needles destroyed in your presence.
All the waste used for your operation is regularly recovered by a specialized company to be incinerated.
A very subjective question because it obviously depends on the client and her sensitivity to the process.
There's no truth to that question. Nevertheless, I attach particular importance to comfort, working very delicately on the surface of the areas to be treated.
In general, it is almost painless, you feel at most a slight tingling sensation, a barely perceptible discomfort.
For the most comfortable areas, I advise you to have your doctor prescribe an anaesthetic cream, which I will apply before the session.
5
WILL I BE PRESENTABLE EVENING OR THE NEXT DAY?
Usually yes, because these are superficial micro lesions. In some cases, on sensitive skin that reacts less well to the situation, a slight swelling may persist on the area for 24 hours.
As for the colour, it will fade until it loses 20% of its intensity after 3/4 days.
6
ARE THERE PRECAUTIONS TO TAKE AFTER PIGMENTATION?
The tattooed area must be cleaned, disinfected, with clean hands of course, and treated with a healing cream. For the eyeliner you can use a saline solution.
Please note that complete healing takes place after 6/7 days. Until then, avoid UV rays, the sun, baths, swimming pool, hammam and other jacuzzi, scrubs, peeling especially and anything that affects discoloration.
After a week, the result is already visible.
It will be definitive after 3 weeks and after a touch-up if necessary.
YOU DIDN'T FIND THE ANSWER YOU ARE LOOKING FOR?
Contact Us
---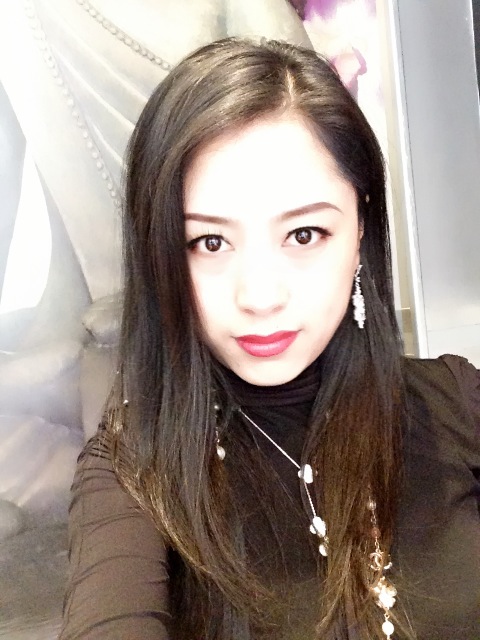 LINA KONG
Make-up artist
---
Graduated from MWC Beauty in Dalian (the 1st school of aesthetics in China),
Lina Kong is also a graduate of the prestigious CIDESCO International.,
Academy of Seoul where she perfected her know-how with Korean techniques (world pioneer in the field).