For who, why?
For those who work staggered hours, or who have vision problems, who are uncomfortable with eyeliner brushes or who are allergic to certain cosmetic products. For sportswomen especially. For sparse eyelashes, too light or no eyelashes at all. To correct "droopy" eyes, small or close together. Especially for a noticeable rejuvenating effect by intensifying the look.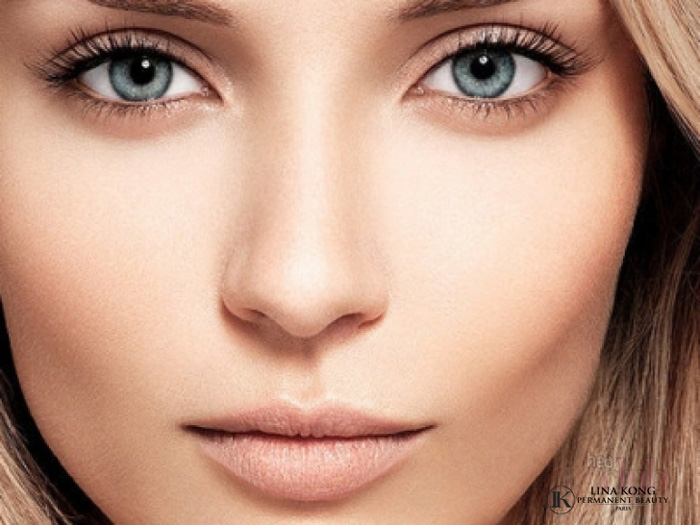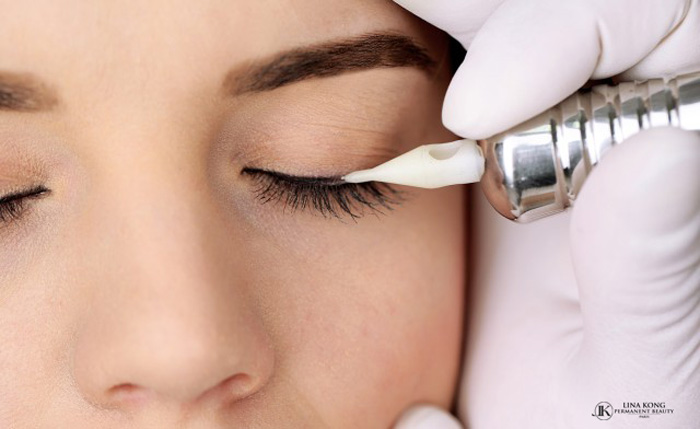 The technique
After drawing your eyeliner line in pencil, according to the style
and the intensity you wish to obtain (a methodology that allows you
to preview the final result), we will apply the pigment to the exact millimetre, flush with the eyelashes on the eyelid, as well as inside the lashes.

This is the lash-liner technique, which gives your lashes a denser
and fuller look, for a very natural result. A more or less thick eyeliner will give a more or less "made up" (or sophisticated) look.

Lina Kong method
For the eyes, I recommend a lash-liner technique derived from Korean eyeliner, also called "invisible eyeliner".
This technique is known all over the world but it is also very difficult to achieve. It is all about the fineness and perfection of the line.
The line can be very fine or as thick as your own natural lashes, just at the top or bottom of the lash, or on both lashes.
Depending on the shape of your face, I can open or close the lateral end of the lash, to correct eyes that are too close together or too far apart for example. Eyelash enhancement is also one of my specialties. A real rejuvenation treatment for your eyes.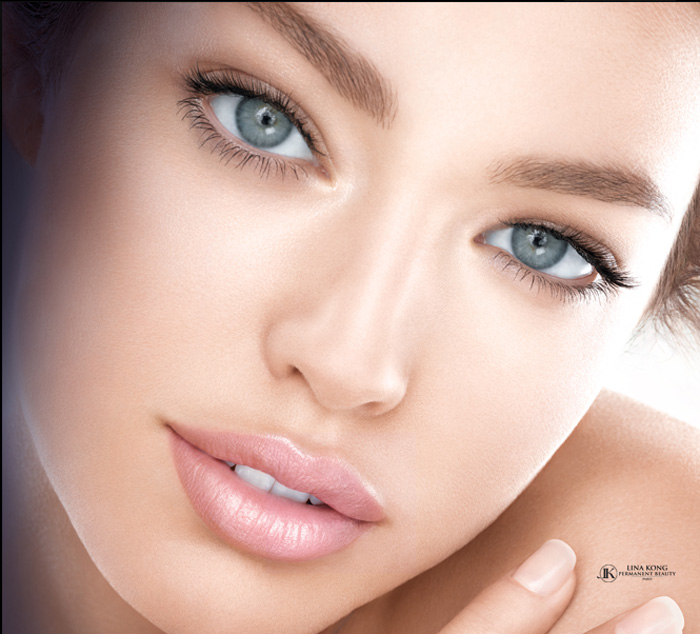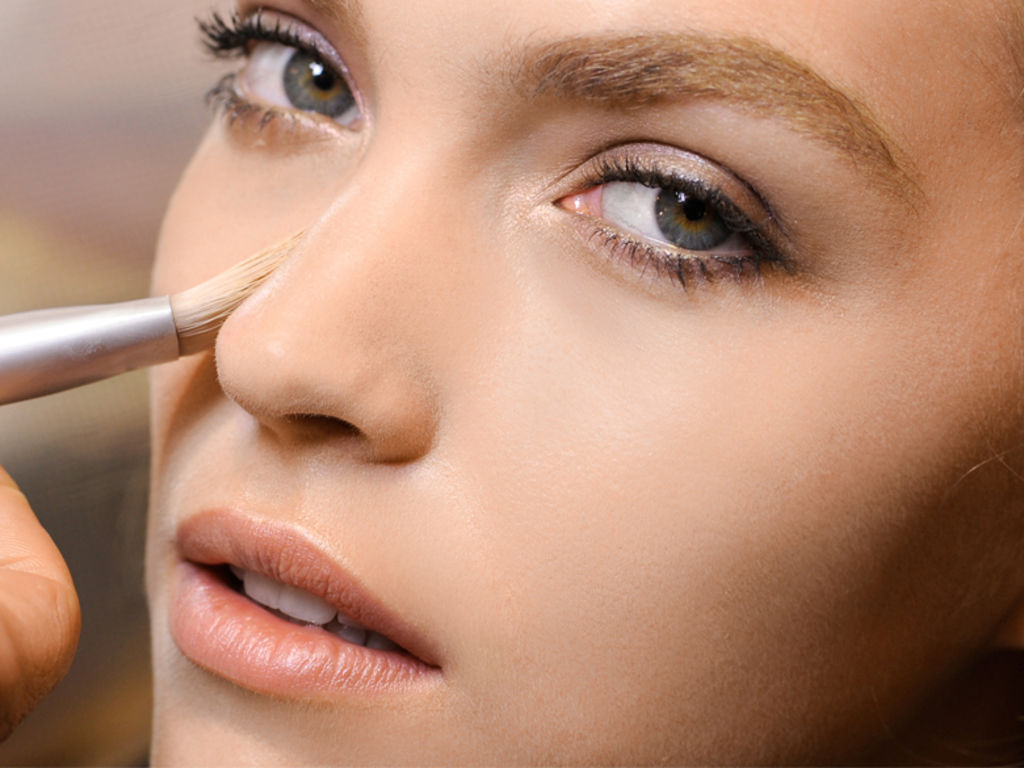 Eyeliner or eyelashes, a delicate touch of perfection

---

---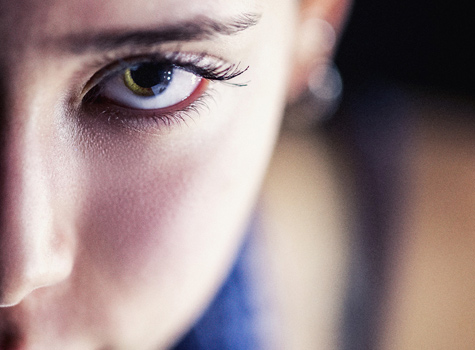 Prestation
Prices
EYELINER CORÉEN : HYPER REALISTS
390€
EYELINER CLASSICAL : FINE LINE
280€
LASH LINER TOP : EYELASHES
280€
LASH LINER BOTTOM : EYELASHES
200€